Many companies rely on enterprise resource planning (ERP) software to make their day-to-day operations run smoothly. As your business and technology evolves, the needs of your company will likely change, which could mean you need to improve or replace your ERP software. If you run into issues, the team at AMR Consulting is here to assist with whatever you need for your ERP. Learn whether you should upgrade and repair your existing ERP or if it may be time to replace the software entirely. Contact our team now to learn more about how we can partner with your business to help you achieve your goals and continue growing.
Some of the main things that are handled by ERP software include:
Accounting

Procurement

Project management

Risk management

Compliance

Supply chain operations

And much more
As your business has grown and changed, you've likely considered changing or replacing your ERP. This can be a major undertaking, and will likely change how you operate in some day-to-day situations. While we don't always recommend replacing your ERP, there are a few reasons why this may be the best choice.
Actionable Results
If your current ERP produces numbers instead of actionable business intelligence, you may want to consider replacing it with a new system.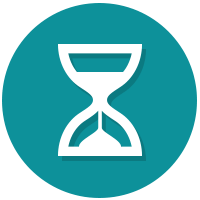 Age
Unfortunately, sometimes the age of an ERP means it no longer works as it should. If there are no longer updates, support, or the results are not happening fast enough, it is probably time to start looking into new options.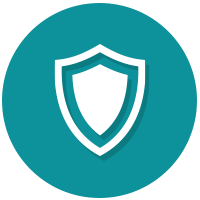 Security
Technology is constantly growing and changing, which produces a myriad of wonderful opportunities, but it also brings new concerns. If your current system does not offer enough robust security features to repel unwanted attacks, you will want to find a new system that can keep your company and its information safe.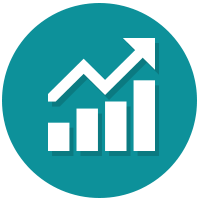 Growth
In some cases, your ERP may be working perfectly, but it simply is not designed to support the growth that your company is experiencing. If your ERP is no longer meeting the needs of your ever-changing business, it is time to replace it with a new system.
Constant Issues
Most ERP systems work well in the beginning, but some systems simply do not ever work like they should, or they don't meet your needs. If you are constantly struggling with your ERP, you can save time and money by simply replacing the system entirely.
What if there isn't clear evidence to replace your system? What if the software is not your problem? In these cases, improving your existing ERP is the best choice. This often costs much less to do and doesn't require a complete change in operations across the company. It is likely that some significant components of your existing systems can be improved upon or repurposed to better meet your needs. This allows you to continue using your current infrastructure and requires less change and commitment than fully starting from scratch with a new system.
Common Problems We Can Solve
No matter what your situation is, we can help you! In some cases, your ERP may be working perfectly, but you are running into issues that can make every day frustrating. Some of the problems that we will work with you to discuss and solve include:
Training - if your team doesn't understand how to use your system, it will not be of much use to them.
Configurations - sometimes, you just need to change your configurations a bit to make your ERP work in the way you want it to.
Program extensions - some low-level extensions are often implemented to make certain processes much easier.
Integration - when you're improving your ERP, we will help you integrate the upgraded system into your workflow and company.
Advanced reporting - when you know that something is wrong but you're not sure what or why, that can be incredibly frustrating. We'll utilize reporting tools to identify and fix issues.
No matter what problems you're running into, having the expert team of AMR Consulting at your side will make the process of improving your ERP better.
Whether you're replacing or improving your ERP, finding the perfect set of features and software can be difficult. Much like buying a house or a car, it's helpful to have an expert on your side to make the process as easy as possible. That's where AMR Consulting comes in! We will help you find the right solution that will help to integrate the front, middle, and back office operations at your company. We also will use proven methods that result in successful transition to your new system or to your improved upgrades. When you're searching for a new ERP, we will help by:
Documenting your requirements
Researching options
Finding and ranking vendors
Facilitating demonstrations
Negotiating contracts for products and services
We want the process to be as smooth and easy as possible so your business can get into a new groove with your system and continue to grow.
Get Help Today From AMR Consulting
Whether you're considering upgrading or replacing your ERP, it is always important to get help from the team at AMR Consulting. We can evaluate your current situation and your ERP to provide you with the assistance that you need. Contact us today to learn more about our ERP solutions and how we can help set your business up for success!