Profitability improvement, with project-based enterprises, is the focus of AMR's consulting practice. Our clients – engineering, environmental, surveying, architectural and other consulting firms – must deliver projects over variable durations and consistently do this on-time, on-budget, and without surprises.
We achieve our mission by identifying and resolving problems with ERP software and business processes – systems that should be helping organizations schedule, track, invoice, and manage time & expenses – and control project performance.
1988 - The Beginning
In 1988, after leaving an international consulting firm, Barry Goman starts a business advisory practice operating as Goman + Associates (G + A). Two years later, G + A assumes control of boutique consulting practice specializing in Wind2, a software solution for architectural and consulting engineering organizations.
1995 - The Early Years
With an ever-expanding practice area devoted to ERP software evaluation and implementation, AMR Information Systems (G + A's successor company) forms an alliance with Semaphore, Inc., the developer of the first window-based system specifically designed for A/E firms.
2001 - Post Y2K
The success of Semaphore in Canada and the USA attracts the attention of Deltek Inc., one of the largest publishers of software for professional services organizations. Semaphore is acquired and AMR begins a partnership with Deltek. AMR adds Deltek Vision, a premier project-based ERP, to its core competencies.
2011 - Another Growth Spurt
AMR's business and team of expert consultants continue to expand. AMR purchases the Deltek practices of two other advisory firms operating in Western Canada. This marks the beginning of operations for AMR Group Limited.
2015 - Building For the Future
Business advisory capabilities expand with the implementation of a talent acquisition strategy. This prepares the firm for sustained growth and the necessary shifting of responsibilities to AMR's young leaders.
2017 - AE Industry Alliance
AMR's commitment to providing comprehensive business improvement, training, and education services is signified with its alliance with AEC Business Solutions. AEC's founder, June Jewell, is the creator of the highly successful Find the Lost Dollars Business Management Training Program.
2020 – Adapting to Change
Requests for additional information and advice regarding cloud computing, web-based systems, and data security begin to dominate client conversations. AMR's enhanced technical team is well-positioned to offer and implement solutions. AMR's Deltek clients are encouraged by the availability of the Vantagepoint ERP with a cloud deployment option.
2022 – New Practice Area Launched
After many months of preparation, AMR begins offering ERP Assessment and Improvement services to project-based firms running any ERP. For many organizations ERP replacement is not necessary or not an option – and AMR will extend our reach to this segment of the market.
Our professional staff has delivered hundreds of complex application and technical solutions for both large and small organizations, and our technical competencies include the nuances and challenges of implementing cloud-based solutions for our clients.
Barry Goman CMC, CPA, CMA
Barry's focus and passion for entrepreneurship have helped AMR's business adapt and expand for over 25 years. He is an expert team builder, project leader, and facilitator. Barry's current priorities include further development of AMR's business education practice area and, with assistance from AMR's emerging leaders, planning for long-term growth.
Melissa Christie CPA, CGA
A professional accountant and technically savvy, Melissa has 10+ years' experience working in a variety of services-based industries. With AMR, she plays a key role in systems analysis, training, and executing solutions that address a broad range of client issues. Melissa's product expertise includes Deltek Vision, Sema4, QuickBooks, and Excel.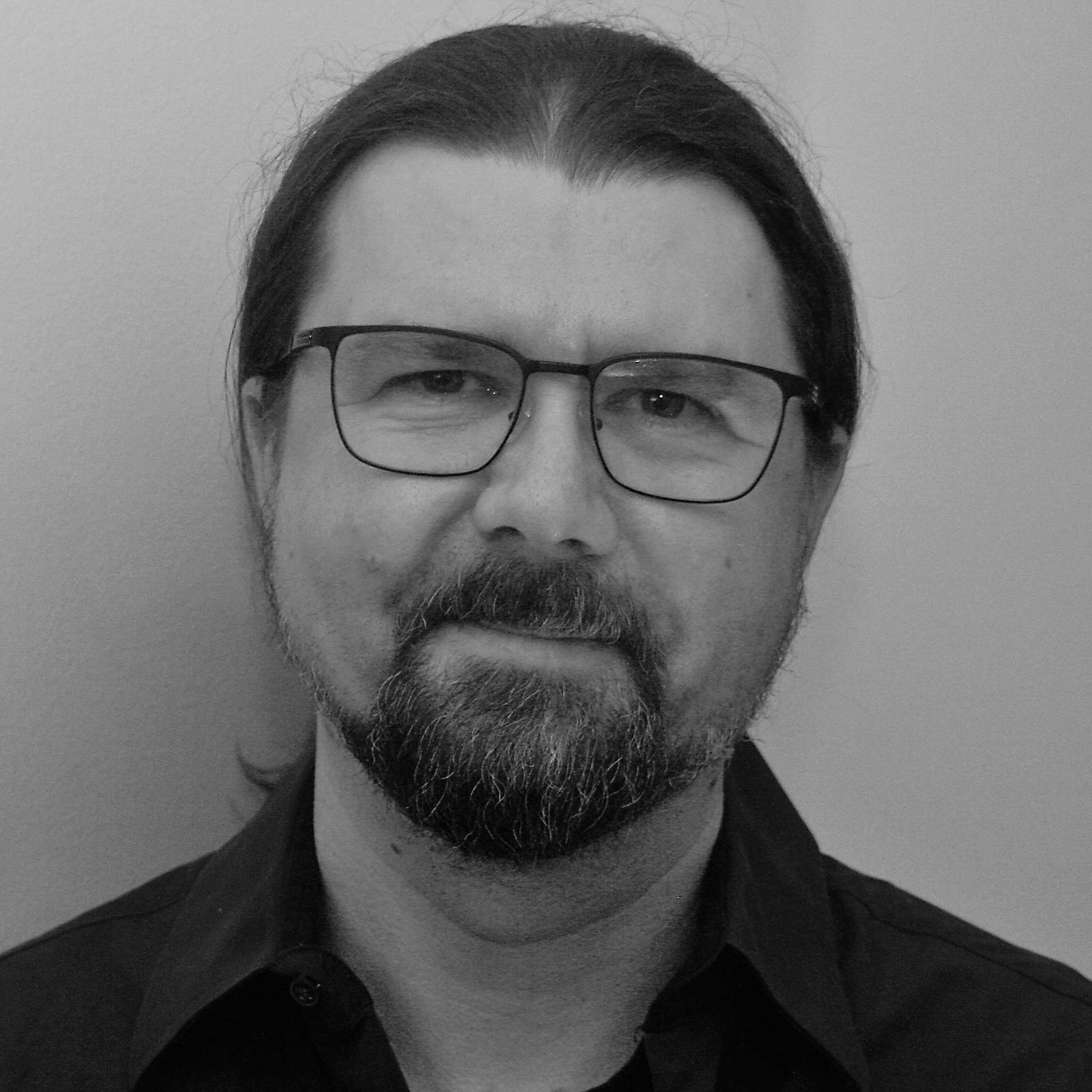 Steve Hillier, B.SC.
Steve has over 20 years of tech experience. Prior to joining AMR he was Director of IT for a global engineering firm where he led the migration from the Vision ERP to the Deltek Cloud. Steve is a versatile professional with a wide array of technical capabilities including data conversions, cloud migrations & advanced reporting solutions.
Julian Da Cambra BA
Julian is a versatile AMR leader and a customer service specialist. He is chiefly responsible for developing excellent relationships with all stakeholders, or potential stakeholders, in AMR's business – including clients, prospects, partners, and various industry associations. As with the entire AMR team, client satisfaction comes first for Julian – all the time.
"AMR has been a trusted advisor for CBCL Limited in our implementation and use of Deltek MIS/ERP products for over 20 years.  From our initial implementation of Sema4, thru Vision, and now with our VantagePoint transition planning, AMR is a key business partner in the continued success of our firm."
Kent Lane
VP Corporate Services