CRM-Focused User-Defined Components
Extend Deltek Vantagepoint's core functionality using advanced technical design, build & automation toolkit.
Enhance your business using a relationship management solution tailored to your organization's scale
N
Right sized design for your business
N
Easy to use deployment to the BD team and throughout the organization
N
Includes Lead development, Go/No-Go analysis, and client evaluation
Look beyond the projects currently underway, become better financial and resource planners, and start building a future business pipeline.
Contacts can serve a broader purpose beyond existing Clients and Projects. Store Lead Data in a dedicated tab within the Contacts Hub.
Add new fields to help assess Lead value and track progress with relationship development
Use Opportunity data fields to create a
pipeline of possible new work
Improve win rates & profitability by documenting the go/no go decision for Opportunities
Add a new tab in the Project Hub for Business Development analytics
Develop categories and criteria for supporting pursuit decisions
Set a minimum score level for pursuit
Create clarity of market segmentation by identifying key client elements
Add a new tab in the Firms Hub for client ranking
Improve account management & profitability with a formal evaluation of Client value & recognizing the firms most responsible for your success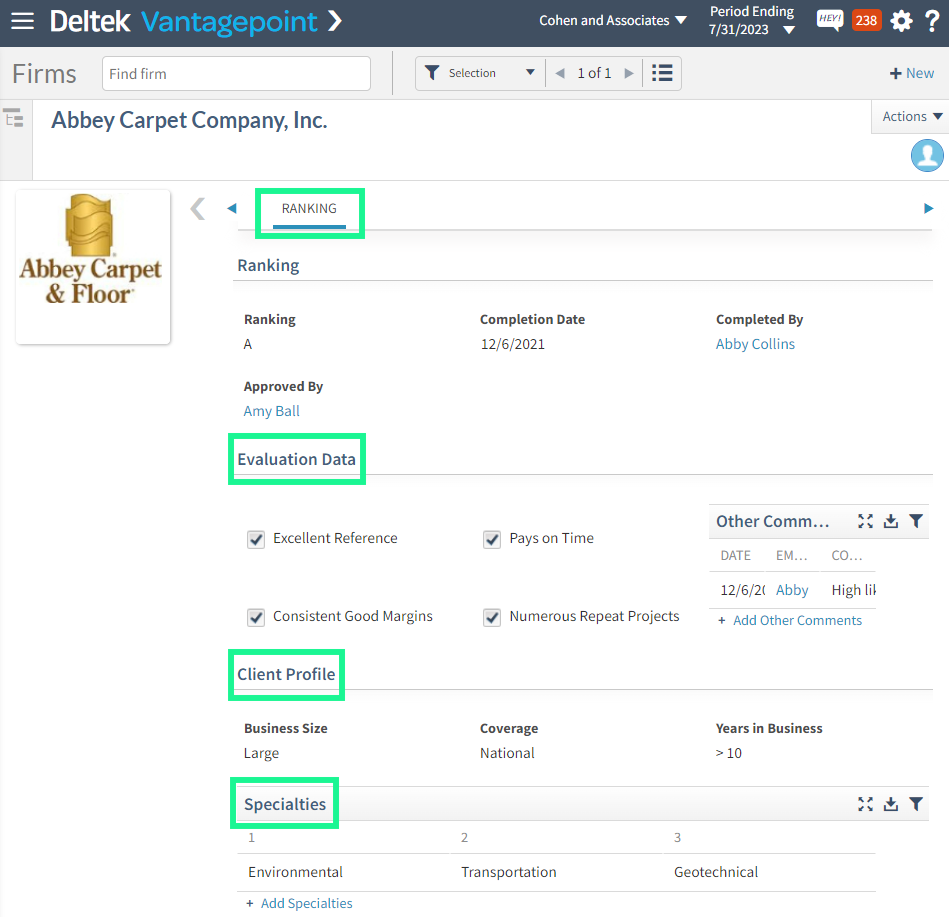 GET in touch
Let us help you find the right solution for your business